People take flights as a fast way to reach another destination, but sometimes a flight can experience some delays due to bad weather or mechanical malfunction.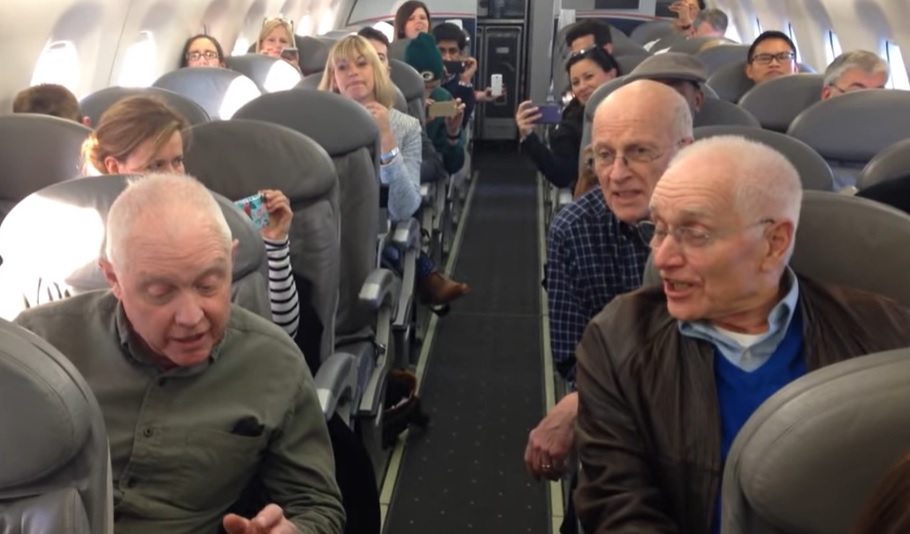 On this flight, these poor passengers have been informed of an unexpected delay that left them very stressed. Many people when taking flights would become worried without a reason not to mention hearing bad news while sitting in their seats. Even with the efforts of the cabin crew to ease the situation, the passengers become more and more impatient.
Suddenly, four elderly started singing and harmonizing exquisitely with each other, they were singing "under the boardwalk" and just like that some smiles start to appear from the other passengers.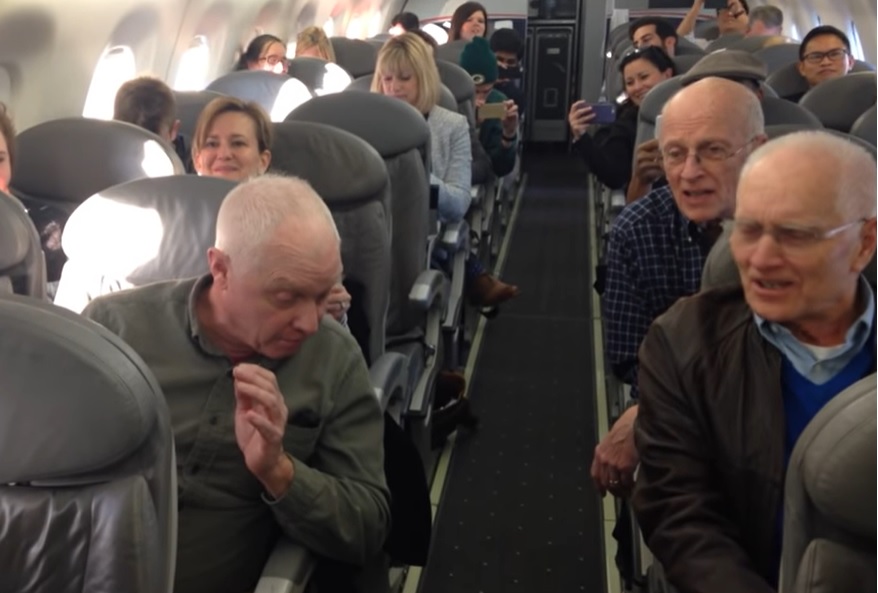 After a little while, they got the attention of the whole plane, the passengers were a little relieved, even some of them took their phones and started recording this amazing performance.
The four lovely old fellows were unbelievably harmonized. They turned out to be an award-winning barbershop quartet, the Port City Sound, from Maine. After finishing the song, the whole plane started applauding and thanking them for their efforts to relieve them from the stressful flight.
Personally, I think those passengers were very lucky to be on the same plane as these 4 gentlemen, they completely forgot about the delay with this performance.
Just watch below another performance that will make you laugh, no doubt:
Share this video with your family and friends to spread a smile!